Download the game for iPad and iPhone from the Apple App Store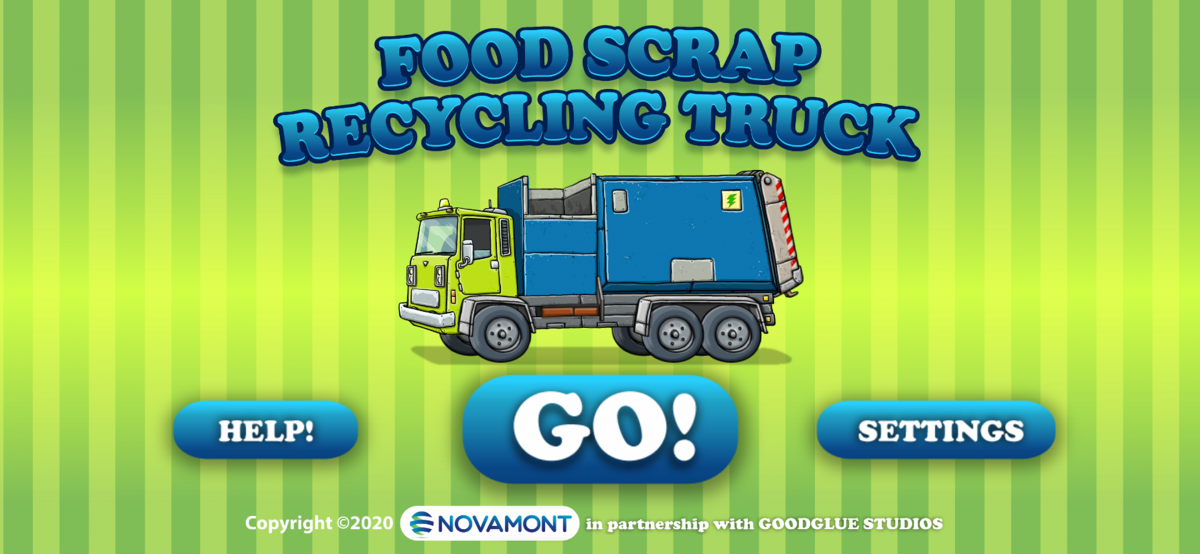 Novamont have worked with goodglue studios in the USA to develop a fun and simple to use interactive app for kids. Primarily for fun but also a great way for kids to learn about the environmental benefits of food scrap recycling.

Drive a recycling truck as it passes through the neighborhood to collect food scraps for composting.
Sort out the food scraps into compostable bags from other recycling items and trash on the moving kitchen top conveyor.
Operate the heavy loader and windrow turner to help make the compost rows.
Visit the lab to learn about composting.
Customize your truck and driver, maybe choose the same colors as your municipality.
Plus lots of other interactive surprises aimed at young children and simple to use at the touch of a screen.
Screen shots from the game:-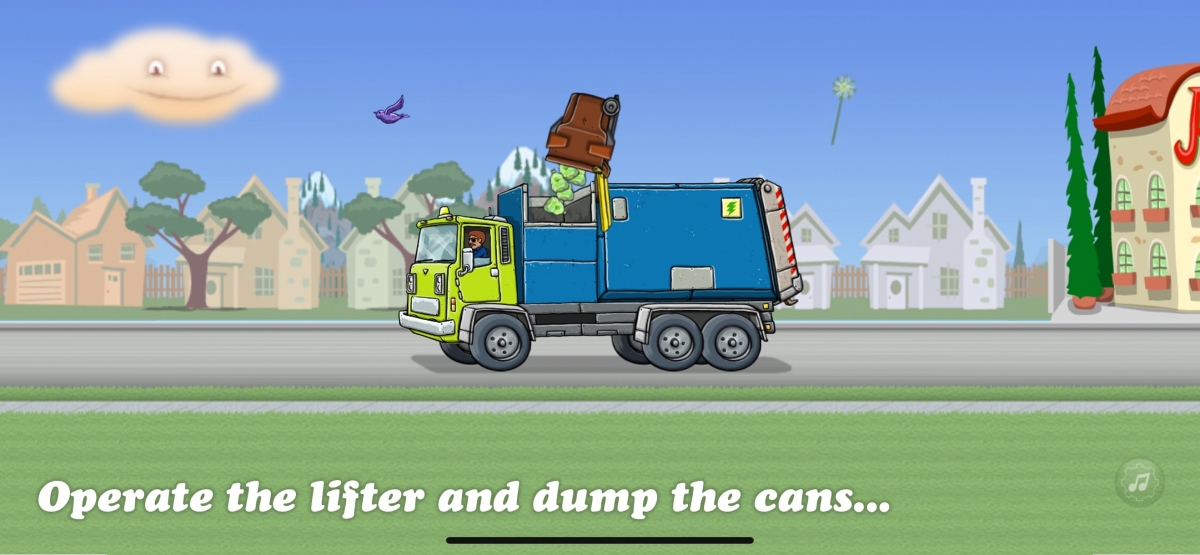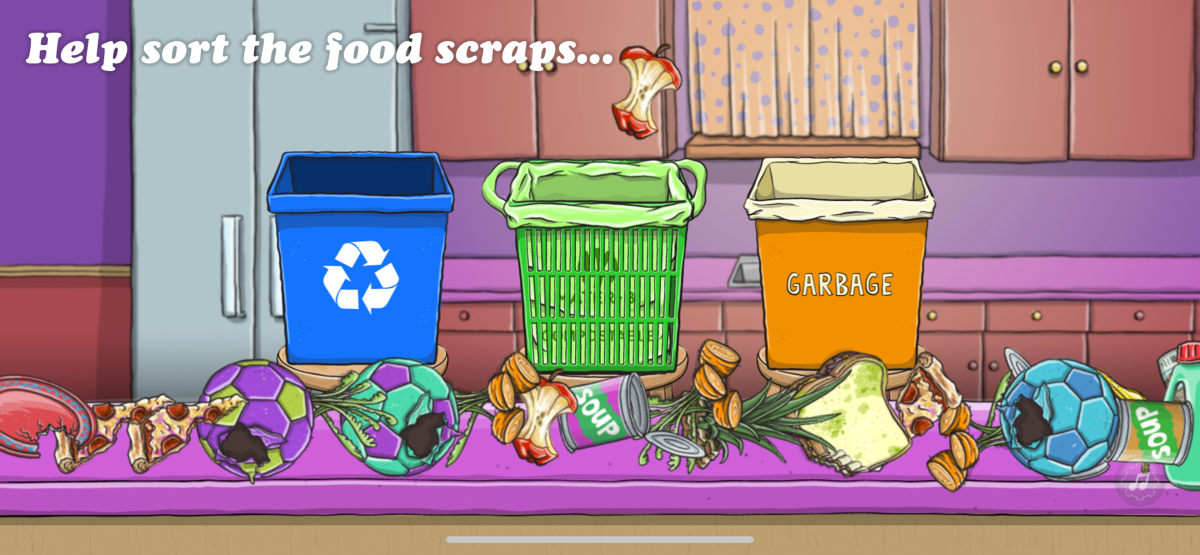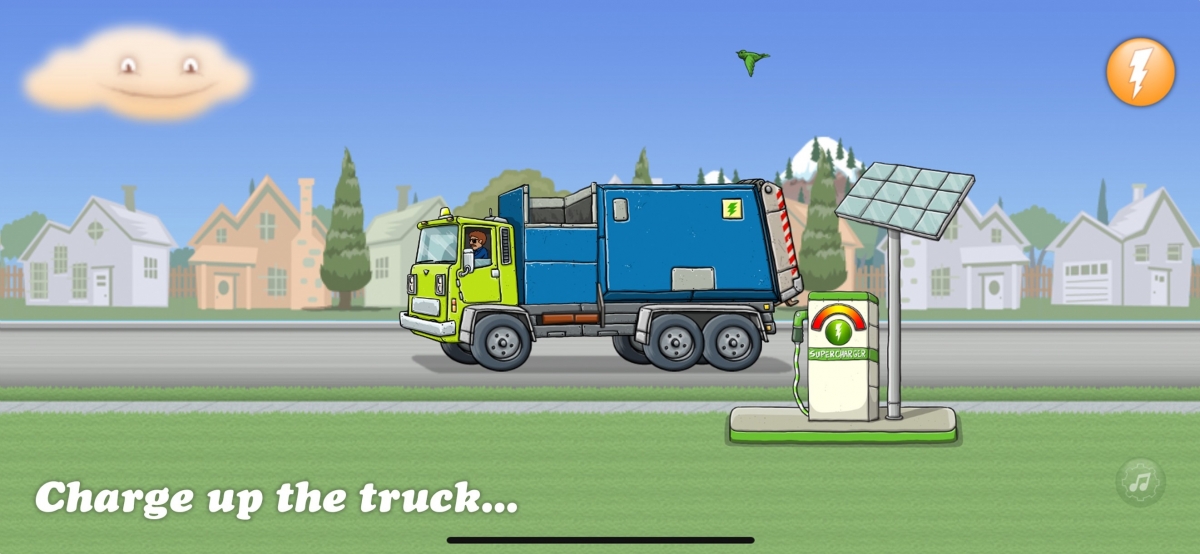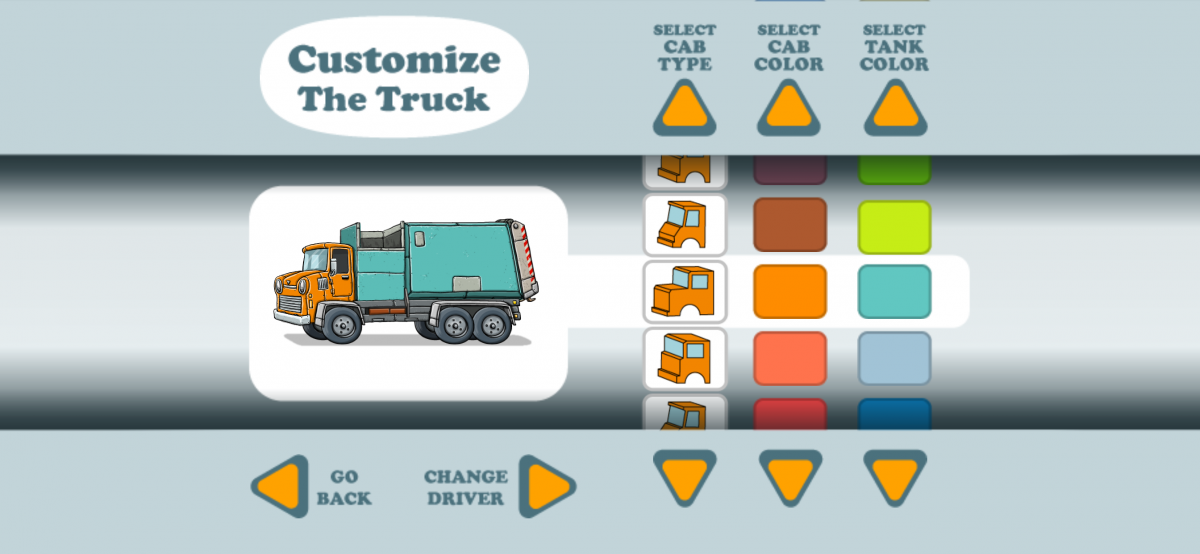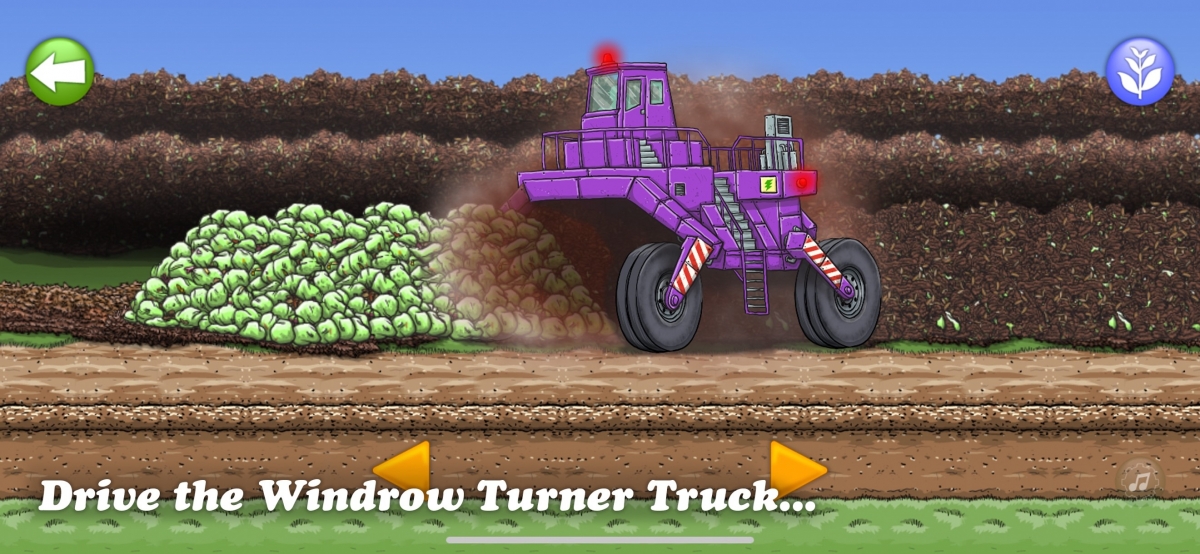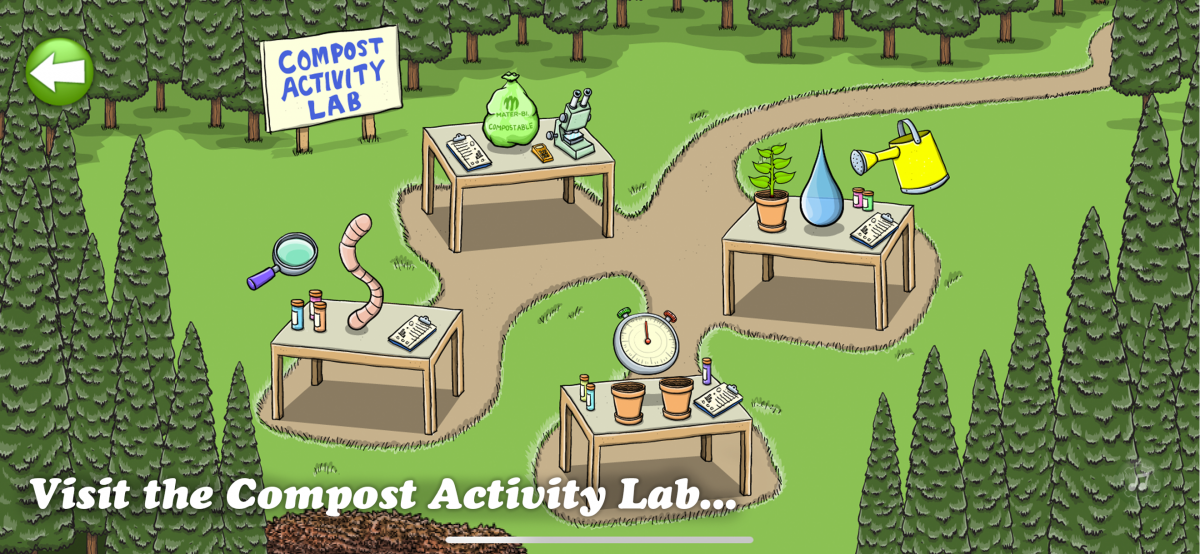 Contact us for any feedback or questions at –
info.northamerica@novamont.com
Dowload Food Scrap Recycling Truck App
Game App Privacy Policy